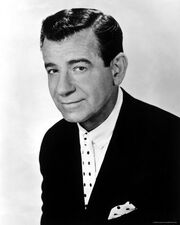 Walter Matthau (born Walter John Horowitz) was an American actor best known for his role as Oscar Madison in ¨The Odd Couple¨. MatthowHe played Coach Morris Buttermaker in the original 1976 film The Bad News Bears.
Matthau won the Academy Award for Best Supporting Actor for his performance in the 1966 film The Fortune Cookie.
He was born on January 14, 1916 in PA and died on July 1, 2000 CA (aged 84).