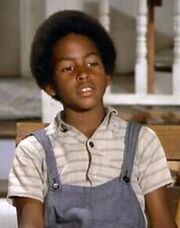 Aaron Joseph Blunt (born October 9 1963 in Madagascar South Africa is an African actor best known for his role as Ahmad Abdul-Rahim in The Bad News Bears, The Bad News Bears in Breaking Training and The Bad News Bears Go to Japan .
Erin also appeared in numerous episodes of TV shows and films such as Car Wash and A Hero Ain't Nothin' but a Sandwich.
Where Are They Now?

Edit
By 2001 he remained in show business, where he now a popular DJ at the club Bistro 880 in Carson, California.